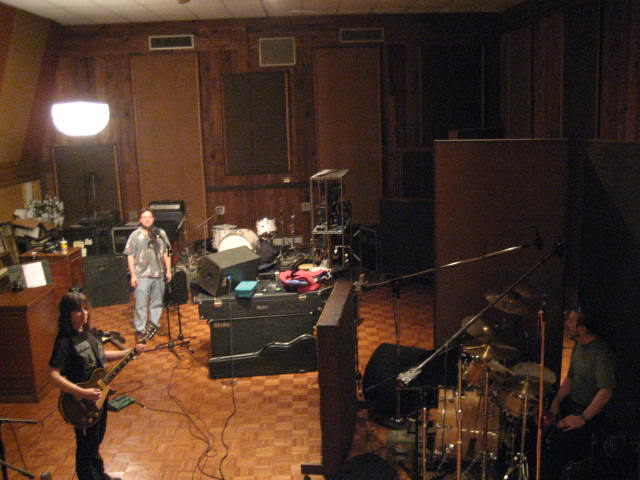 What The…? has been hard at work on their upcoming third CD, which has yet to be titled. Scheduled for release in mid-2008, the CD has thus far been recorded at several different great locations!
This record will definitely feature a more focused approach than the previous two releases, with the focus squarely in the garage-rock arena.
With lots of hard rocking singalong anthems, live performances of the new songs are already earning rave reviews from fans.
This entry was posted on Sunday, April 6th, 2008 at 11:30 pm and is filed under General News. You can follow any responses to this entry through the RSS 2.0 feed. You can leave a response, or trackback from your own site.